photo lab printing

It has always been our philosophy at Excellent Photo that pictures should be printed into photographs. How many pictures do we take with our phones and cameras that remain on an SD card or hard drive, never to be seen again? A picture is meant to be held in the hand, hung on the wall, or put into an album with a collection of other memories.
Let us help make your memories last by printing your pictures at our photo lab. We print all sizes, standard and irregular, from 2x3 to 24x36 and larger. Are you looking to have a picture printed on Canvas, glass or metal? We do that too! So whether you need to catch up on printing your old family photos, or you want to make a beautiful art print for a newlywed couple, come by our store and chat with our photo technician about how we can help you achieve your vision for your images.
We offer same day printing, as well as edits ranging from color correction to dust and scratch removal and more advanced Photoshop edits.
upload and Print your photos from computer, tablet or phone,
directly from our photo printing page
Its easy to use and you can send your photos directly to our lab, to be printed on high quality photo prints.
click below to take You to our photo printing web page.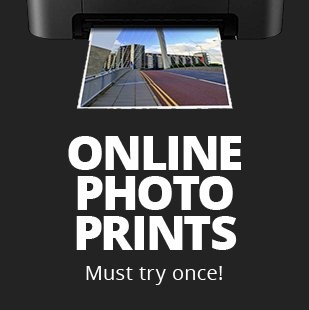 please note that all photos printed through the web need to be pre paid.
check out our PREPAID CARD options available. 
prepaid cards from our store cannot be used for online prints.